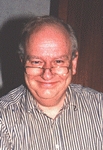 CURRICULUM VITAE
Personal details:
Name: Tjalco P. van der Meij
Address: Groenendijk 106
Town: 4587CZ, Kloosterzande, The Netherlands
Telephone: 0114-851864
Date of Birth: 16/12/42
Birth Place: Enschede, the Netherlands
Marital Status: Married
Education
1. HBS-b, diploma in 1959, Gemeentelijk Lyceum at Enschede,the Netherlands
(mathematical stream of higher grade secondary school)
2. Preliminary Examination of the South African Institute of
Bankers (1963 Johannesburg).
3. Professional Stage II of the British Institute of Cost and
Management Accountants (1977 Johannesburg).
Job history:
1. Greatermans Stores Ltd. 1960 (6 months)
(Chain Store)
Johannesburg.
South Africa
Position:Trainee manager
2. Netherlands Bank of S.A. Ltd. van 1961-1964
(Presently called Nedbank Ltd.)
Johannesburg en Kempton Park
Republic of South Africa
Last held position: Sub-accountant, Isando branch
3. Marconi South Africa Ltd. van 1964-1979
(Subsidiary of the Marconi Co. Ltd.,Chelmsford,UK)
Benoni en Germiston
South Africa
Last held position: General Manager (Commercial)
4. J.J.Lloyd Instruments Ltd. van 1979-1980
(Electronic instruments)
Warsash (near Southampton)
United Kingdom
Position: Commercial Manager
5. Borchlo Holdings bv from 1980-1992
(Holding co. for work wear manufacturing companies)
Borculo
the Netherlands
position: Commercial/Financial Director
6. Muridae Management Services (1992 until the present)
(my own consultancy company - textile manufacturing consulting in the Baltic states)
General
After emigrating to South Africa at the age of 19 I gained some general administrative experience by working for a few years in a bank (see 2.)
In 1964 I joined Marconi South Africa ltd (see 3.) as Sales Office Manager. The company imported and manufactured professional electronic systems and equipment.
During the period of my employment the company grew from a staff complement of 40 to approximately 350 employees.
Via a series of promotions (Contracts Manager, Commercial Manager) I ended up in the position of General Manager (Commercial). In this position I was responsible for all commercial and financial aspects of this very dynamic company.
In 1979 I decided to return to Europe and worked for a year in middle-sized manufacturing company (see 4.) in the position of Commercial Manager. The company manufactures educational electronic instruments
I was in charge of a local and export sales force of approximately 20 people.
In 1980 I was offered the position of Financial Controller with the holding company of a group of Work Wear manufacturing companies (see 5.) situated near my place of birth in the Netherlands with subsidiaries in Germany, Norway, Sri Lanka and Malta.
After two years I was promoted to the board as Financial Director. In this period I designed and implemented a.o. an automated financial and statistical reporting system for the group and after the retirement of the Managing Director all commercial activities were added to my portfolio. The chief executive functions were shared by a Technical Director and myself.
In 1992 I decided to start my own company after a merger had made Borchlo Holdings a dinstinctly less pleasant place to work. I now spend approximnately 90 days per year in Lithuania.
In 2010 I definately ended my business activities in Lithuania and will now spend the rest of my life doing the things I have put off such as reading, gardening & digitizing all analog video and sound material.
Personal Interests: